About Us
The main profile of the Hungarian Radel & Hahn embraces the whole area of air-engineering. Our corporation deals with planning, production, servicing and  maintenace of air-engineering systems, clean room-engineering devices and building service systems.Thereby we can reach not only the leading position in production devepoment, but our products correspond to the most austere engineering and environmental regulations.
PRODUCT RANGE:
M-Series air handling machines
Compact air handling machines
Root top plants
Ventilations components
Pool dehumidification devices
Cleanroom equipments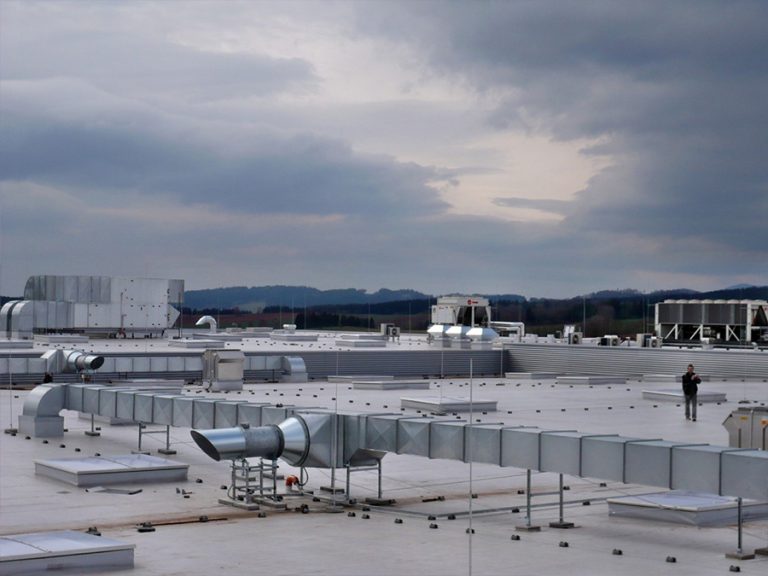 Established in 1951
Our company, the Radel&Hahn Zrt. was established under the name "Fine Mechanics Company of Debrecen" in 1951. We were the only company in Hungary that time, who were producing laminar airflow product line, which is used in cleanrooms.
Our company was privatised in 1992 by the Austrian firm Radel&Hahn GmbH, which had already experience of many decades standing in the area of air-engineering systems and building service systems. The firm has participation not only in Hungary, but also in Ukraine and Romania.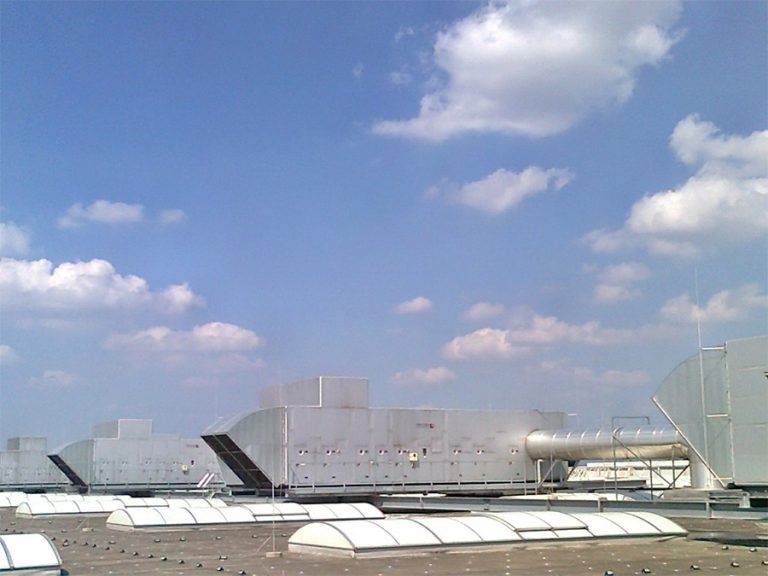 Our company is a reliable partner for more than 65 years
Our devices meet the latest technical requirements, we install only such machine parts into our devices, which reliability and quality are guaranteed. We aims to manufacture world-class products at favorable price.
As advantages of our company we can mention our modern machine park, our well educated, young and effective labour force and our reliable service department. We view our highly skilled workforce as our greatest intellectual capital. Recently we increased the requirements greately, which are raised for our colleagues, in order to ensure that our company meet the ever increasing market demands and in order to be effective and competitive. We put great emphasis on providing high quality conditions for our colleagues at their working area and we also provide opportunities for further professional developments.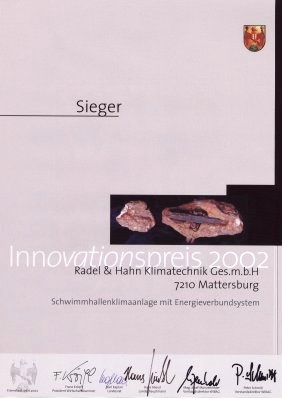 The Radel & Hahn group was the winner of Burgenland Innovation Award 2002 by producting an EGK-WP swimming-pool dehumidifier unit with heat pump. Our advantages are the modern machine park, the well educated, young and effective labour end our reliable services.
Certification
Our firm have got the MSZ EN ISO 9001:2015 and MSZ EN ISO 14001:2015 qualification in the area of planning and execution of air-conditioning and air- engineering systems, laminar air flows and their components. The qualification was carried out by the firm TÜV Thüringen KFT.
Standards: 
GMP "Good Manufacturing Practice" guidlines
VDI 2083 Clean air
DIN EN ISO 14644 Clean rooms and their corresponding areas
VDI 2167 Technical building services of hospitals
VDI 6022 Hygienic requirements for air conditioning plants in offices and meeting rooms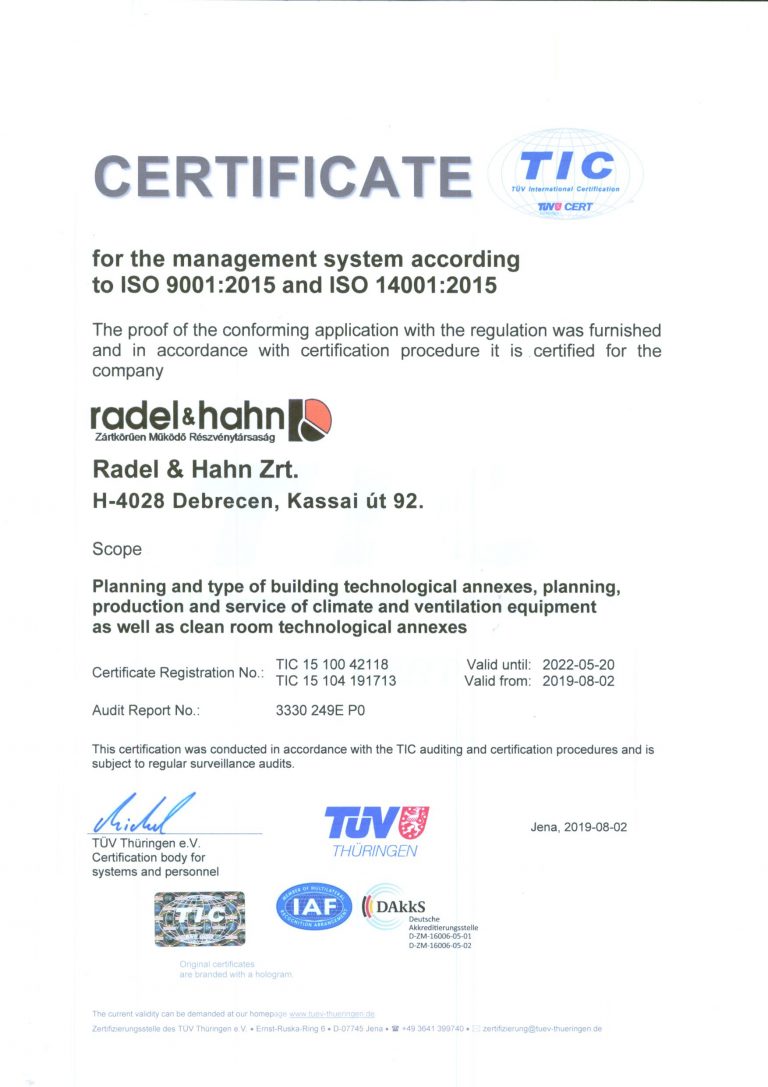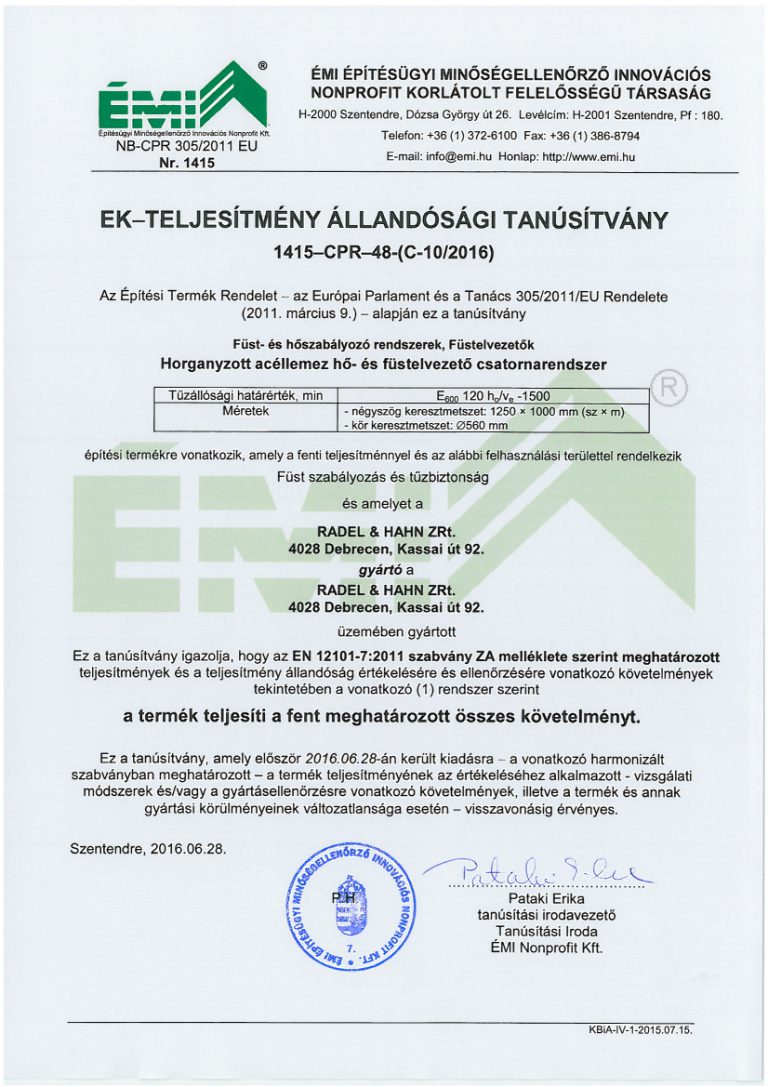 EK- Performance Permanence Certificate – smoke and heat control system
Our heat and smoke extraction duct systems get the No. 1415-CPR–48-(C-10/2016) EK- Performance Permanence Certificate after the after classification conducted by ÉMI Építésügyi Minőségellenőrző Innovációs Nonprofit Kft based on the European Parliament and Committee decree No.305/2011/EU.
This certification proves that our produced rectangular-, and circular cross section heat and smoke extraction duct system meets all the requirements specified in the ZA attachment of standard No. EN 12101-7:2011 (1) system.